Case Study:
Video in a Box
The background
Video In A Box is one of Magellan World's branch websites. Video packaging is such a vast and complex area of business for Magellan that it really needed its own website and strategies so in 2019 the first plans for Video in a Box were born. 
The video packaging side of the business creates bespoke printed products which play videos with sound on various HD screens when you open them. Video brochures consist of an LCD video screen embedded into luxury printed packaging which is guaranteed to capture your audience's attention.
Auto-play light sensors integrated with your custom video brochure ensure your promotional video plays when your clients opens their bespoke luxury packaging. These make for very unique packaging ideas and have proven to be very successful for many clients in the past.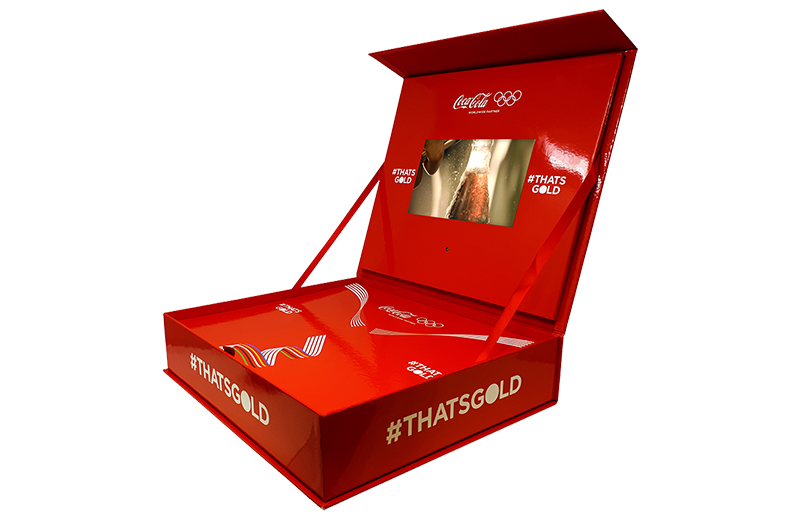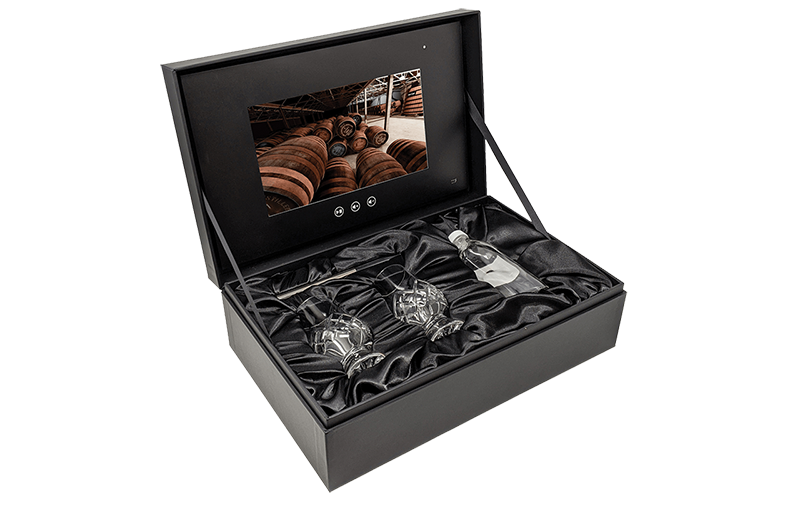 The challenge
The previous video web pages were looking a little old and tired so we set out to strip the whole thing back to basics. We wanted to make the website full width for desktops and responsive so it scaled gracefully on mobiles and tablets.
The backend of the website was an important part of the project as we wanted the resulting solution to look and feel fantastic but still be easy to use and build with. We gave it a lovely dynamic menu system and built the many pages with Google indexing in mind for optimal performance.
Style and innovation were key components in the Video in a Box website build as we needed the site to represent the digital/ print solutions it offers. 
The results
The Video in a Box website project has been a unanimous success in just about every metric we're interested in. Since the launch of the Video in a Box website 
Traffic- the website had received over 50,000 page views since it was created, an average of 2,300 each month, and this is still growing month on month, year on year.
Conversions- as the site came good the conversion flood gates began to open. What started as a trickle soon became dozens of great interactions and conversions between prospective clients and the business. 
Leads- Each month we receive several high-quality marketing leads for our sales team to follow up. Every lead is important, and whilst not all go through to huge sales, each one is treated with respect and the potential for repeat business.  
Ultimately, the most effective way to monitor a business is by it's profitability. Since 2019, Video in a Box has turned over more than seven figures of business, an increase of 600% over previous video packaging campaigns.